Homebuyers, take note: Canada's mortgage stress test rate is changing in April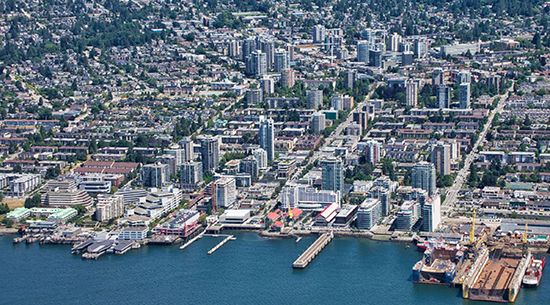 OTTAWA -- The federal government is changing the stress test rate for insured mortgages starting April 6 that experts say should make it marginally easier for some buyers to purchase their first home, or owners refinancing their existing mortgages.
The new minimum qualifying rate will be the greater of the borrower's contract rate or the weekly median five-year fixed insured mortgage rate from mortgage insurance applications, plus two percentage points.

Click the link below to view the monthly market statistics for your area in an easy to understand infographic. Listings, sales and prices are summarized for condos, townhomes and single-family homes in cities across BC.

Home decor trends 2020 – the key looks for updating interiors

Hands up if your home is a constantly evolving mix of all the things you love – as it should be. But as with new season fashion trends we see new emerging new home decor trends each season, that tempt us to update our homes – rather than change them entirely.

Whilst 'trends' change and evolve, they do so at different paces – some are popular for years rather than merely a season. Take the Nordic trend, it has been with us for years now and yet continues to surprise and delight. But there are also key colours that become the big thing for decorating our homes – especially now with various 'Colour of the Year' accolades.
B.C. Real Estate News
BRITISH COLUMBIA
LOWER MAINLAND
WHISTLER & SQUAMISH
VICTORIA & VANCOUVER ISLAND
OKANAGAN
This communication is not intended to cause or induce breach of an existing agency agreement.
**Should you no longer wish to receive this communication, please reply to this email with "Unsubscribe" in the subject line.
©2019 Macdonald Realty Ltd. 2105 W 38th Ave, Vancouver, B.C. V6M 1R8 | macrealty.com